Zamorano's Board of Trustees is composed of individuals from various nationalities and professions, all of whom have distinguished careers and share common altruistic ideas, commitments, and purposes for the benefit of Latin America, its youth, and the development of their countries. They possess a strong sense of philanthropy and are voluntary individuals who donate their time, knowledge, experience, image, and even their own financial resources. They have played a crucial role in driving and supporting the institution's continuous progress, being responsible for the institution's recent developments in recent years.
Erik Peterson (President), Patricia Price Peterson Foundation
San José, Costa Rica Erik Peterson was elected to the Board of Trustees in 2014. He has over 25 years of experience in private equity and investment banking in Latin America. Mr. Peterson currently serves as the chairman of the board of Hacienda Esmeralda, a leading coffee and dairy production entity, and the Patricia Price Peterson Foundation, a private foundation focused on supporting youth and educational initiatives in Central America.
Richard Voswinckel, Treasurer Retired Director and Chief Financial Officer Germany / Guatemala
Richard Voswinckel was elected a member of the Board of Trustees in 1995. Born in Hamburg, Germany, he was a director and chief financial officer at Dresdner Bank in Latin America and UBS. He has over 40 years of experience in commercial banking and wealth management in Latin America. He resides in Antigua, Guatemala.
Oscar Luzuriaga, General Director of LAAD
Oscar Luzuriaga was appointed a member of the Board of Trustees in 2017. Mr. Luzuriaga is a Zamorano graduate from the Class of 1989. He is the CEO and a board member of the Latin American Agribusiness Development Corporation (LAAD), with over 26 years of experience in agribusiness and the banking industry in Latin America.
Alison Stone, UNIMER S.A. de C.V.
Alison Stone was appointed a member of the Board of Trustees in 1997. She holds a master's and Ph.D. in Latin American studies from Tulane University. She worked at the Centro de Investigación y Adiestramiento Político Administrativo (CIAPA) in San Jose, Costa Rica, and in the Department of Education and the Department of Latin American Studies at Tulane University. She was the general manager of UNIMER S.A. de C.V. in San Salvador, El Salvador, before retiring in 2006. As a co-owner of UNIMER S.A. de C.V., Stone is a board member of the company.
Rick Falck,
Arnot Realty
Rick Falck was elected to the Board of Trustees in 1990, where he has held the positions of treasurer and board president. Born in Elmira, New York, Mr. Falck began his interest in agriculture on his family's farm in Colorado. He lived in Guatemala from 1972 to 1986, where he developed a cattle and rubber project, also managing a plantation of coffee, tea, quinoa, and macadamia nuts. He is the former president of the American Foundation of the University of the Valley of Guatemala. In 1999, he was awarded an honorary doctorate in education.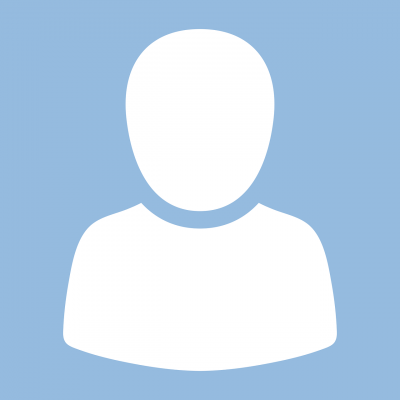 Ricardo Koyner, Owner of Café Kotowa and Boquete Tree Trek Mountain Resort
Ricardo Koyner was appointed a member of the Board of Trustees in 2009. He is a Zamorano graduate from the Class of 1987. He holds a master's in agribusiness from the University of Florida and is the owner of Café Kotowa, a coffee-producing company focused on processing, exporting, and retail sales. He also owns the 'Boquete Tree Trek Mountain Resort' and other tourist attractions.
Juan Medrano, Professor, University of California UC Davis
Juan Medrano was elected to the Board of Trustees in 2009. He is a Zamorano graduate from the Class of 1969. He specialized in animal sciences and genetics at the University of California-Davis, where he currently teaches. His research interests include next-generation sequencing applications and biology-based approaches in systems to study genetic variation of complex traits, genetics of milk composition and animal growth, development of the new bovine genome assembly, genomics of coffee: developing a reference genome, its transcriptome sequence, and genetic diversity among varieties.
Robert Watson, CEO Confiteca / CEO La Querencia
Robert "Robbie" Watson was appointed a member of the Board of Trustees in 2015. He holds a degree in animal husbandry from the UNA in Lima, Peru, and an MBA from ESAN in the same country. He was the general manager of Yanbal Chile, Ecuador, Spain, Italy, and Guatemala for 35 years. He is the CEO of 'La Querencia Dairy Farms' since 1987 and CEO of Confiteca (Ecuador, Peru, and Colombia) since 2015.
Gustavo León-Gómez, Lawyer and Founding Partner at Consortium Legal
León-Gómez was appointed a member of the Board of Trustees in 2018. He is a founding partner of Consortium Legal – Honduras, specializing in corporate and consumer advisory services, as well as advising local and international financial entities on regulations and various banking operations. Mr. León-Gómez is a professor at the Judicial School "Salomón Jiménez Castro" of the Judiciary of Honduras and an advisor to the Honduran Association of Banking Institutions.
Rafael Flor, Senior Program Officer, The Bill and Melinda Gates Foundation
Rafael Flor joined the Board of Trustees in 2021. Flor is a Senior Program Officer on the Agriculture Development team at the Bill and Melinda Gates Foundation. He has 20 years of progressively responsible work experience in international development across a variety of roles. Flor is a Zamorano graduate, Class Orion 1999, and from Columbia University.
Daniel Sniff, Professor University of Georgia
Sniff was appointed a member of the Board of Trustees in 2021. He served as associate vice president for campus planning at the University of Georgia for over thirty years. Sniff holds appointments as a professor in the School of Environmental Design at the University of Georgia and the School of Design at Georgia Tech.
Hartwell is a seasoned executive and strategic entrepreneur who understands and thrives dealing with the complexities of creating, managing and changing businesses and organizations. Built and ran a successful composite panel manufacturing business while at the same time providing leadership guidance to numerous, mostly environmental entities. After retiring in 2015 from the composites business, he continues involvement in businesses, primarily on a board level as well as environmental work. He is one of the few conservation leaders with the diversity of actual experience to help guide strategic decisions based on fieldwork.
Christensen is a U.S. attorney with over three decades of professional experience. She is a retired Judge and now living in Ecuador where she is Co-Owner of Wara, an Ecuadorian clothing company since 2021. Her legal expertise has been honed through various roles, including President of her own Law Firm, Executive Director of International Operations at Powell Products, and positions as an Associate a several other firms. Additionally, she served as Deputy State Public Defender for the State of Colorado.
Leonard holds the position of professor and inaugural chair in the Department of Global Development at Cornell University. Her ongoing research concentrates on examining the social and environmental implications associated with consumption, disposability, and the global flow of used and secondhand items. Gender is a pervasive theme across her research endeavors. As a scholar, Leonard has undertaken residencies at the Rockefeller Foundation in Bellagio, Italy, and the Woodrow Wilson International Center for Scholars (WWICS) in Washington, DC. She has been twice honored with a J. William Fulbright Fellowship and has received research support from various institutions, including the NSF, NIH, WHO, Council of American Overseas Research Centers (CAORC), amfAR, state agencies, and private foundations.
Samuel Cabot
President/ CEO of Samuel Cabot, Inc.
Beverly Farms, Massachusetts, USA
Luis Bakker
President / CEO PRONACA, C.A.
Quito, Ecuador
Kate Semerad Bakker
Washington, DC, USA
Duncan Cameron
Cameron LLP
Washington, DC, USA
Francille Firebaugh
Columbus, Ohio, USA
James Hughes
President Boston Andes Capital, LLC
Boston, Massachusetts, USA
Richard Kimberly
Washington, DC, USA
Mario Nufio
Manager – San Isidro
El Paraíso, Honduras
Fernando Paiz
CIDCO, S.A.
Guatemala, Guatemala
Price Peterson
Hacienda La Esmeralda
Boquete, Chiriquí, Panamá
Fred Sutton
Consultant (retired)
St. Louis, Missouri, USA
Carlos Mesa
PREMEX
Venezuela
John Crowley
Profesor y director MEPD, Universidad de Georgia
Estados Unidos
Frank Almaguer
Diplomático retirado de Estados Unidos
Estados Unidos
Alice Pell
Universidad de Cornell
Estados Unidos
Sergio Rodríguez
President
Chile
Mr. Rodriguez is an Agricultural Engineer and Agricultural Economist graduated from the Pontifical Catholic University of Chile, with an MBA from the University of Chile. With over 25 years of professional experience in the financial, agribusiness, and educational sectors, he has worked in commercial operations, marketing, digital transformation, and corporate strategy in multinational corporations, leading multidisciplinary teams at the global, regional (Latin America), and national (Chile) levels. Former Founder and CEO of AgroPartner and serves as a consultant for national and multinational entities in the B2B, B2C, and B2G sectors. He is also the Director of the Master's in Agribusiness Management (MAGEA UC) and has more than 20 years of academic experience in undergraduate and postgraduate programs.
Ana Maier
Vice President & Academic Dean
Honduras
Mrs. Maier holds a Bachelor's degree in Industrial and Business Administration from UNITEC, an MBA from INCAE Business School, and a Ph.D. in Curriculum Studies from Purdue University. Currently, she serves as the Vice President and Academic Dean of the Pan-American School of Agriculture, Zamorano. She has also held the position of Associate Dean of Management and Academic Quality and Associate Professor at the same university. In her role at Zamorano, she leads a team responsible for undergraduate and graduate academic programs, student life, admissions processes, the library, registration, research, engagement, curriculum development, and faculty development. She also teaches at both undergraduate and graduate levels and has experience in curriculum reform processes for various undergraduate programs, as well as designing and launching new programs. Prior to her current role, she worked as the Dean of the Faculty of Administrative and Social Sciences, Director of Faculty Development, and a full-time faculty member at UNITEC. She has also conducted research at INCAE and spent over 10 years in industry leadership roles, overseeing administrative and quality certification processes.
Herbert Gaekel
Vice President of Business (Operations) and Finance
Honduras
Mr. Gaekel has more than 20 years of solid experience in strategic business planning, finance, team leadership and administrative management. His experience includes having held the position of financial director at Supermercados La Colonia, Controller at BIMBO Honduras, financial director of Corporación MCC and financial director of Navega/Tigo Honduras. He completed a Master's Degree in Finance at ISEAD University in Spain and a Master's Degree in Projects at UNITEC. He has a Bachelor's Degree in Business Administration from the National Autonomous University of Honduras and has specialized in Financial Management at the University of San Francisco, USA, as well as in Financial Management at Stetson University, USA. He also completed a legal career, doing his internship in various courts.
Horacio Vázquez
Director of Institutional Development
México
Mr. Rodriguez Vazquez is an Agricultural Engineer from Tec de Monterrey, with a Master's degree in International Cooperation for Development and a specialization in Design Thinking and Systemic Innovation from Stanford University. He has over 15 years of international professional experience, promoting public-private partnerships for agri-food innovation and climate resilience. Before joining Zamorano, he held various leadership positions at the regional level, including Representative of the International Potato Center (CIP) in Ecuador, Operations Manager for Latin America and the Caribbean at CIP, Family Farming Specialist for Latin America and the Caribbean at the Food and Agriculture Organization (FAO) and the Economic Commission for Latin America and the Caribbean (ECLAC), as well as Rural Extension Officer for Latin America and the Caribbean at the International Maize and Wheat Improvement Center (CIMMYT).
Heidy Zepeda
Legal Advisor
Honduras
A lawyer with a Master's degree in Labor and Social Security Law from the National Autonomous University of Honduras and the University of San Carlos in Guatemala. With 30 years of professional experience in corporate legal consultancy, specializing in contract drafting and review, risk assessment and management, compliance, and handling legal proceedings. Heidy has a background in independent legal practice and has served as a legal consultant in regulatory and environmental law for national and regional agricultural, livestock, and forestry production companies. She has also worked in the public administration within the Executive and Legislative branches of the Republic of Honduras, gaining expertise in public policy development, territorial planning, decentralization, municipal legislation, and local development, among other areas.
Emily Moradel
Institutional Effectiveness Analyst
Honduras
Education changes lives! Has been the motto that has driven the professional career of Zamorano's Institutional Effectiveness manager. A professional specializing in higher education. For more than 20 years, has provided guidance and support to universities in the country in the formulation, implementation, tracking, and monitoring of institutional strategies (accreditations, recruitment, admissions, and marketing), conduction of education-related research, formulation of institutional policies, and administration of processes with local and international entities. She holds an International MBA from the Universidad Politécnica de Madrid and is a member of the Alumni Debate Society of her alma mater (Universidad Tecnológica Centroamericana).
Javier Erazo
Chief Internal Auditor
Honduras
Mr. Erazo graduated in Public Accounting and Finance and obtained a Master's degree in Project Management, with more than 13 years of experience as an external/internal auditor and financial consultant for commercial companies, financial institutions and NGO's (as well as other types of industries) oriented to the identification and resolution of problems, efficiency in internal controls implementing a methodology based on risks, assurance and control. Emphasizing strategic areas to ensure quality, efficiency and business continuity, he has natural leadership skills and positive influence for different teams, oriented to the achievement of strategic objectives. He adapted project management skills to streamline processes, standardize tasks, improve communication between stakeholders and teams, monitor financial, operational and compliance indicators through the design of KPIs, all to achieve the fulfillment of objectives and the operational and financial continuity, of the area to lead.
Pablo Batres
Director of Productive Units
Nicaragua
Mr. Zacarias is an agricultural engineer with a master's degree in Agribusiness and Agricultural Economics, with over 20 years of experience in agricultural value chains and the management of agribusiness and export businesses. His experience covers a wide range of areas, with a focus on agribusiness chain management and agro-export promotion. Currently, he heads the Productive Units department, which is responsible for managing the production and commercialization of Zamorano's value chains, including dairy, meat, and horticultural products.
Eduardo Arauz
Director of Human Talent, Human Resources Department
Honduras
A lawyer specialized in labor, union, and industrial law, graduated from the National Autonomous University of Honduras, with an MBA from ADEN University. With 23 years of professional experience in the field of Human Resources and expertise in Lean Manufacturing and Six Sigma in various industrial sectors, including manufacturing (maquilas), transportation, shipping, agribusiness, education, and corporate environments within multinational corporations. Eduardo has led teams both at the local level (Honduras) and regionally (Central America and the Caribbean). He has extensive experience in consultancy processes, converting companies from basic procedures to optimal systems using the best multinational practices.